The 2020 Terrific Science Virtual Camp (TSVC 2020) uses our Lather UP! book to engage campers in the scientific method as they explore coronavirus-related topics including hand-washing techniques, microbes, super germs, antibiotic resistance, and an array of science-vs-magic challenges.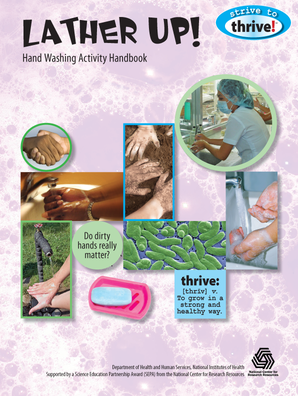 TSVC 2020 is a collaborative effort between Terrific Science and the Healdsburg (CA) Branch of American Association of University Women (AAUW).  The camp was created to provide an alternative interactive STEM experience for those area girls who were selected to attend the pandemic canceled AAUW Tech Trek program at Stanford University.  
We encourage you, our readers, to share these educational materials with friends, family, students, and teachers. ***
***Note, by granting this permission to share, Terrific Science Press still retains the copyright for all our materials and does NOT permit you or others to sell, or otherwise profit from our resources without the express written permission of Terrific Science Press.